Warlock
Sub-classes
"Warlocks have long studied the Traveler, mastering some of its arcane energies. Its true purpose still remains a great mystery, but discovering truth has always driven you into the unknown. Now, our enemies are the only thing that stands between you and the lost wonders of our Golden Age."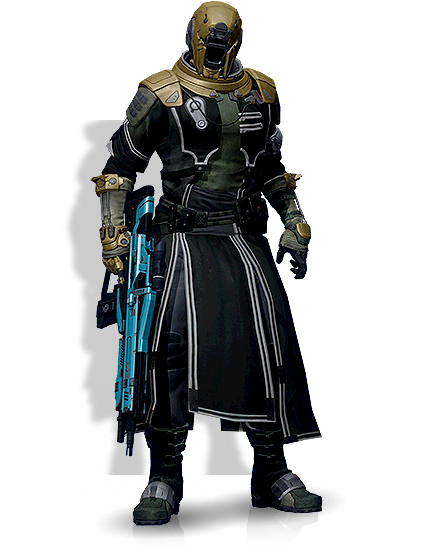 Overview
Warlocks were the first to tap the power of the Traveler, wielding the knowledge they acquired as they ventured out the safety of the Shield. They treat each discovery as new possibilities that may hold the key to humanity's survival. Warlocks have the ability to use arcane and void energies, which they can use against their enemies or to help their team mates. Warlocks are jokingly referred to as "
space wizards
" because of their abilities resemble magical powers. Nevertheless, Warlocks can utilize these powers in addition to their innate gunfighting skills, making them a very versatile class.