11: A Stranger's Call
Ishtar Sink, Venus
Level 10

Objective:Follow the Stranger's coordinates to a legendary colony lost in the jungles of Venus[/strong]

Fireteam: 1-3 players

Cooperative
Rewards: 3000 XP, Armor Upgrade

Headlands
The area is thriving with plants containing Spirit Blooms which serves as the collectible material unique to Venus. Make sure to collect them whenever you have the chance. You don't have anything to do here at the moment so follow the marker leading to the city ruins.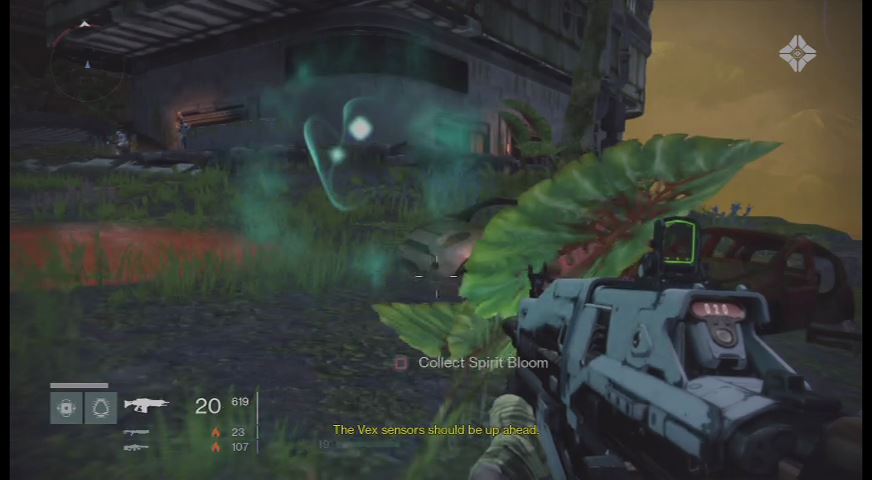 Shattered Coast
You can skip past the first group of enemies here or just kill them all. Continue moving along the path until you find the Guardian Outpost. Take out all enemies there and deploy your Ghost in the terminal. You should now be able to summon your hovercraft and your objective will be updated as well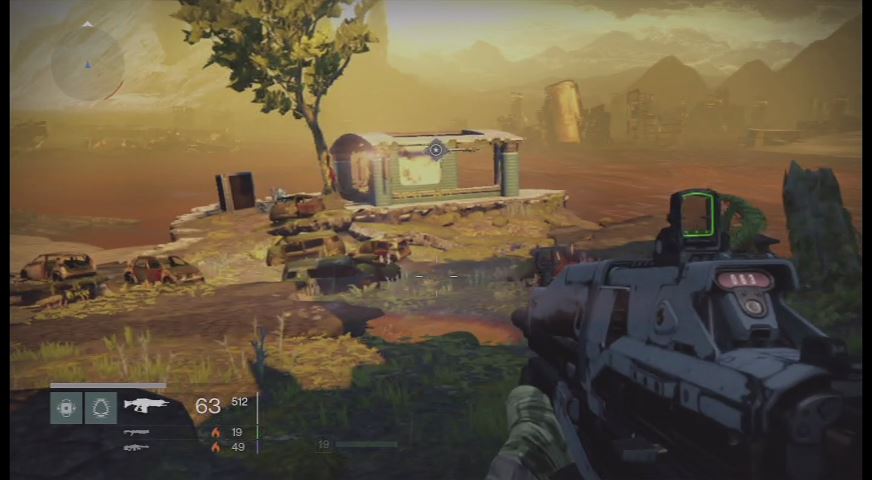 The Vex Sensor terminal is located in the building straight ahead from the outpost. There's a Fallen patrol along the way so it's up to you to ignore or engage them. The building where the sensors are located are crawling with Fallen as well. Take them out and deploy your Ghost on the Sensor to activate it.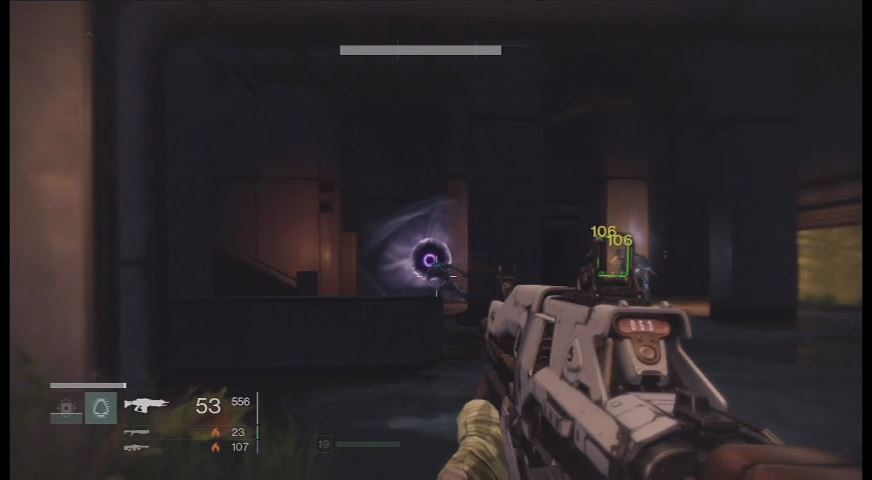 Leave the building and follow the marker. This will lead you to an underground passage. Look out for the golden chest sitting on top of a box in the middle of the room before proceeding. It's really hard to the miss.
Golden Chest
This is located in the underground passage connecting The Shattered Coast and Ishtar Academy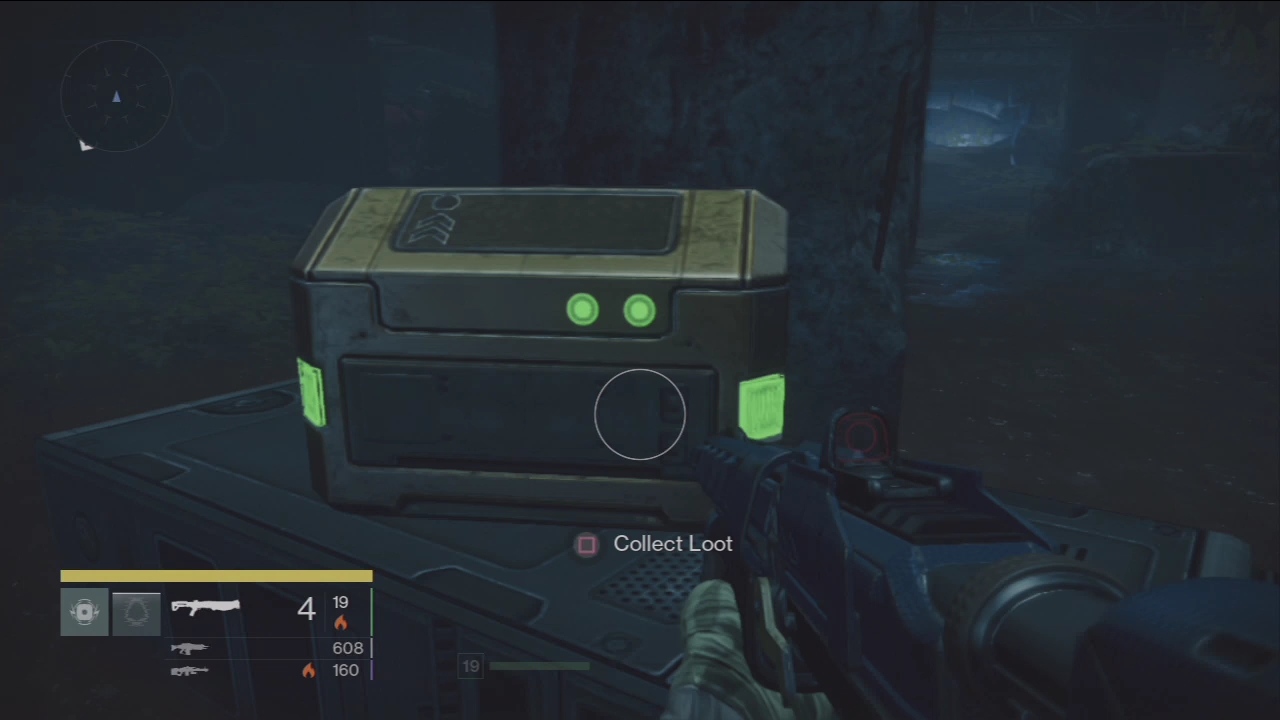 Ishtar Library
After looting the chest, continue along the passage until you reach the academy library. Deploy your Ghost to the Conflux in the middle to examine it. Make sure your weapons are loaded since a Vex detachment will teleport in your location. Vex units are still vulnerable to headshots though their headless bodies will charge towards you while firing their weapons until you completely destroy them. They can also teleport in a short distance so make sure you remain mobile to avoid getting pinned and flanked.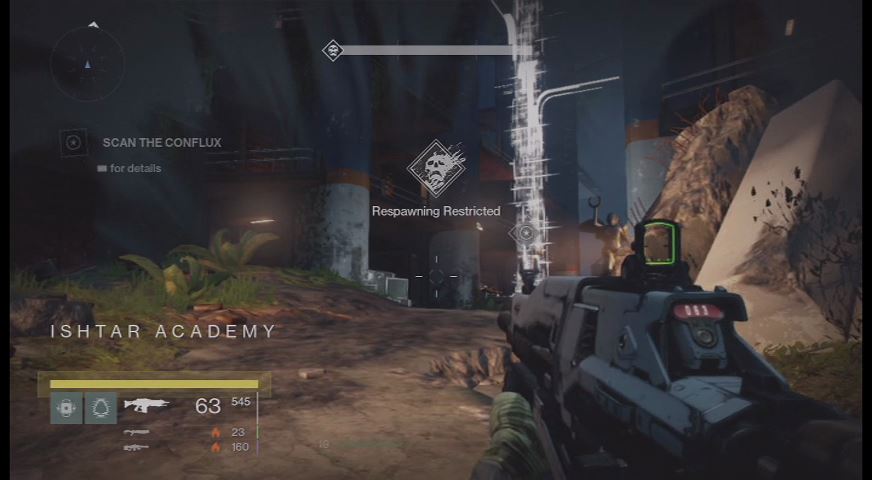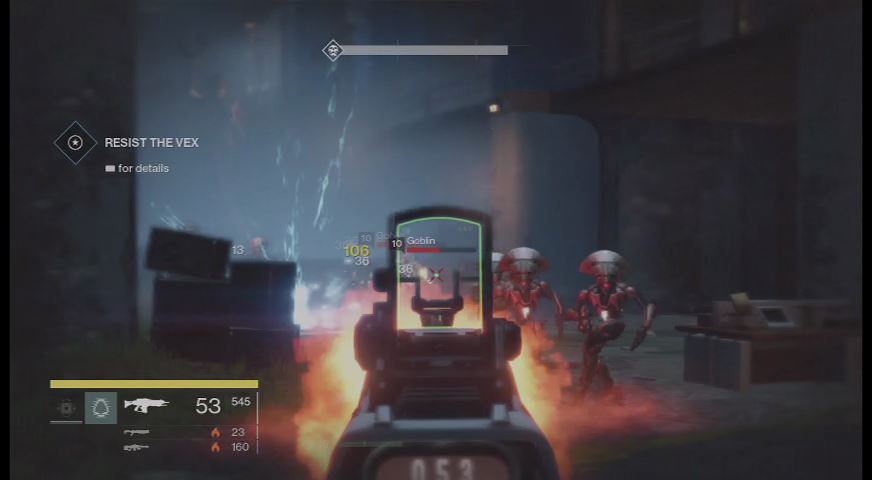 You have to defend yourself from waves and waves of Vex troops – each wave has increasing number of stronger units. The Hobgoblin for example is the Vex counterpart for the Fallen's Vandal or the Hive's Acolyte units. However, it can deploy a fire shield that can nullify any type of damage while it is active. You'll also encounter a heavy, shielded unit called the Minotaur which has better armor and higher firepower. Avoid fighting it up close especially if there are still a lot of Goblins around.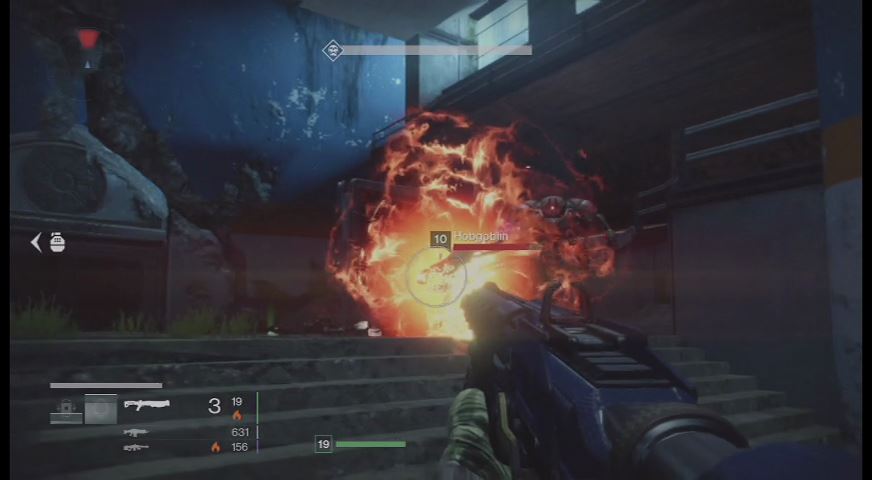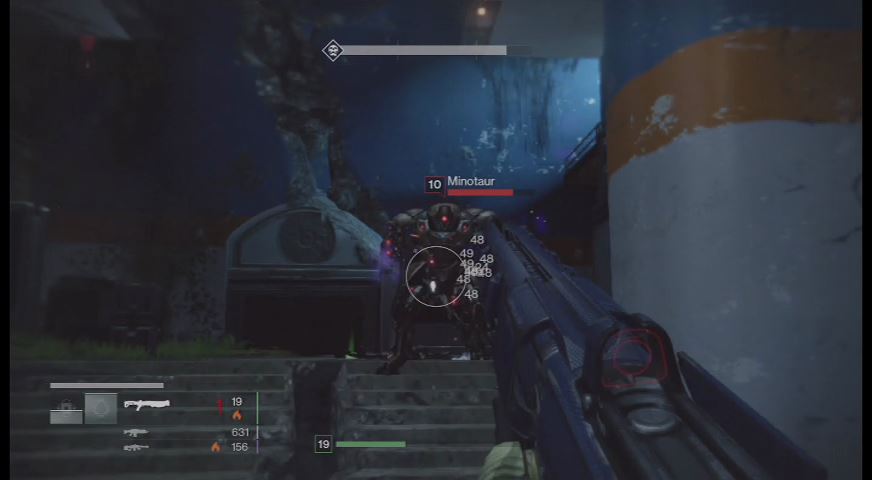 The bookshelves in the upper floors provide excellent cover in case you need to take a breather and regenerate your shields. Use the covers to your advantage to pick the enemies off one by one. Keep killing them until clear out the last batch of Vex troops. A cutscene will trigger afterward. After that, the mission will be complete.