What are Exotic Bounties?
Past LV20, while turning in bounties, the Bounty Tracker (Xander 99-40) might give you a
Vanguard Mentor Missive
. This exotic item will open up three exotic bounties which you'll only be able to select one. These sidequests require several specific steps to complete. Upon completion, the
player is guaranteed to get an exotic weapon
.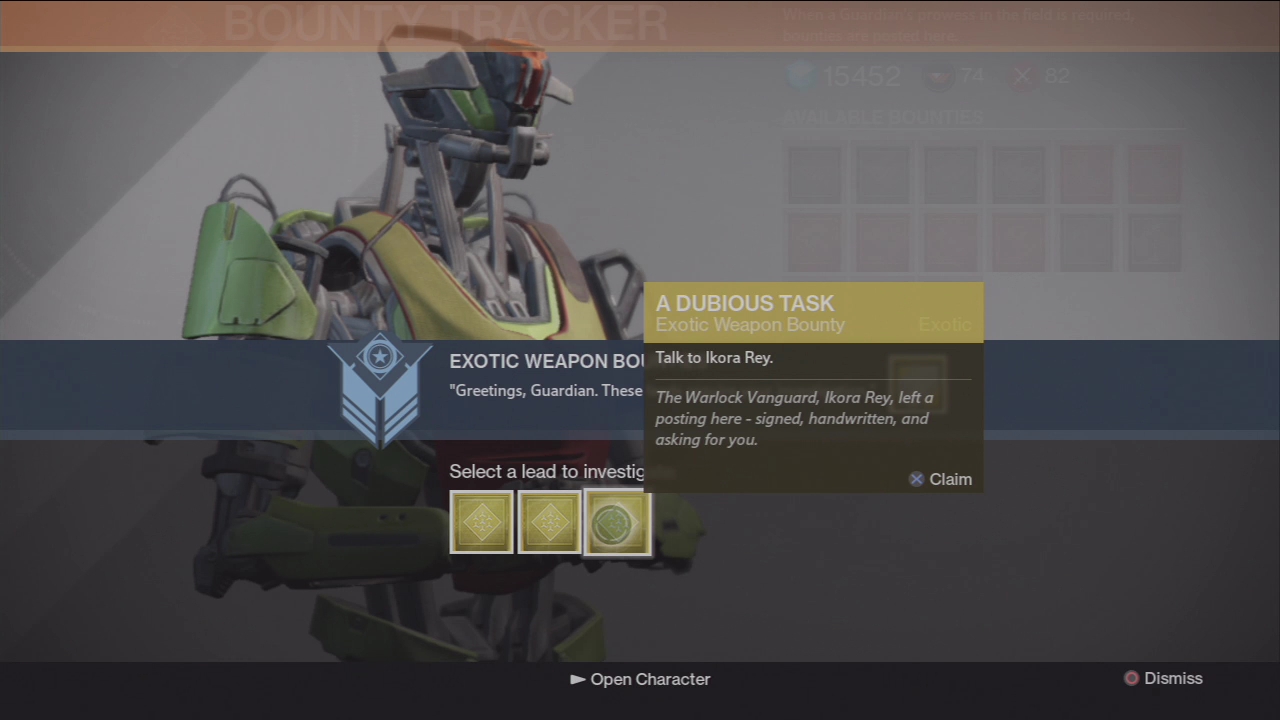 The steps in getting the much-coveted exotic weapons will include both PvP and PvE tasks. Before accepting an Exotic Bounty, it is recommended to know what weapon you really want and if you're confident that you'll be able to complete the required tasks to get it. Some of these tasks will take longer than the other, depending on how efficient you'll be or how many times you need to repeat a certain mission. This guide will include the steps on how to complete each of the available six exotic bounties in the game.