User Interface
Destiny doesn't have a traditional menu when starting the game. After creating their characters, new players will enter the game where their jumpship is displayed in orbit. From there, they can open their character screen by pressing the
Start
button or choose their game mode by selecting "
Set Destination
"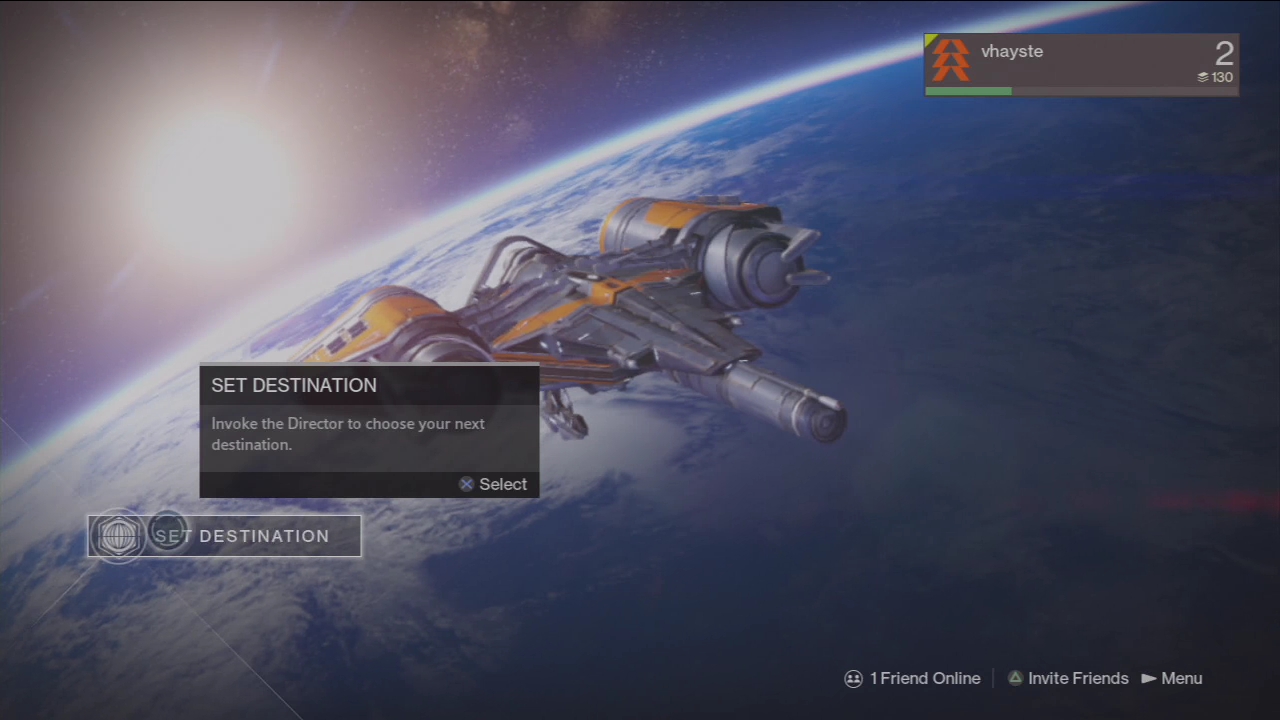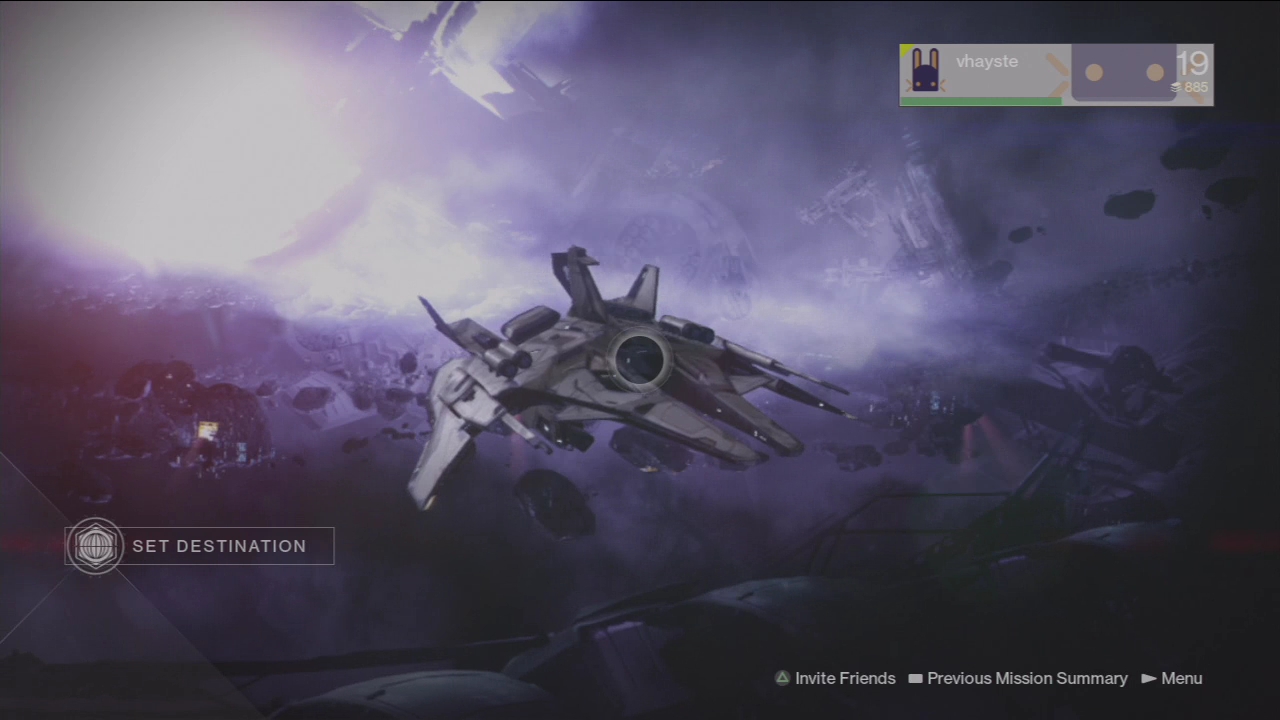 The interface will have a cursor that you can use to point your selections. In selecting the destination screen, you can select any of the unlocked locations and modes. In the same screen, you can select The Crucible (competitive multiplayer) and Strike Playlist (cooperative)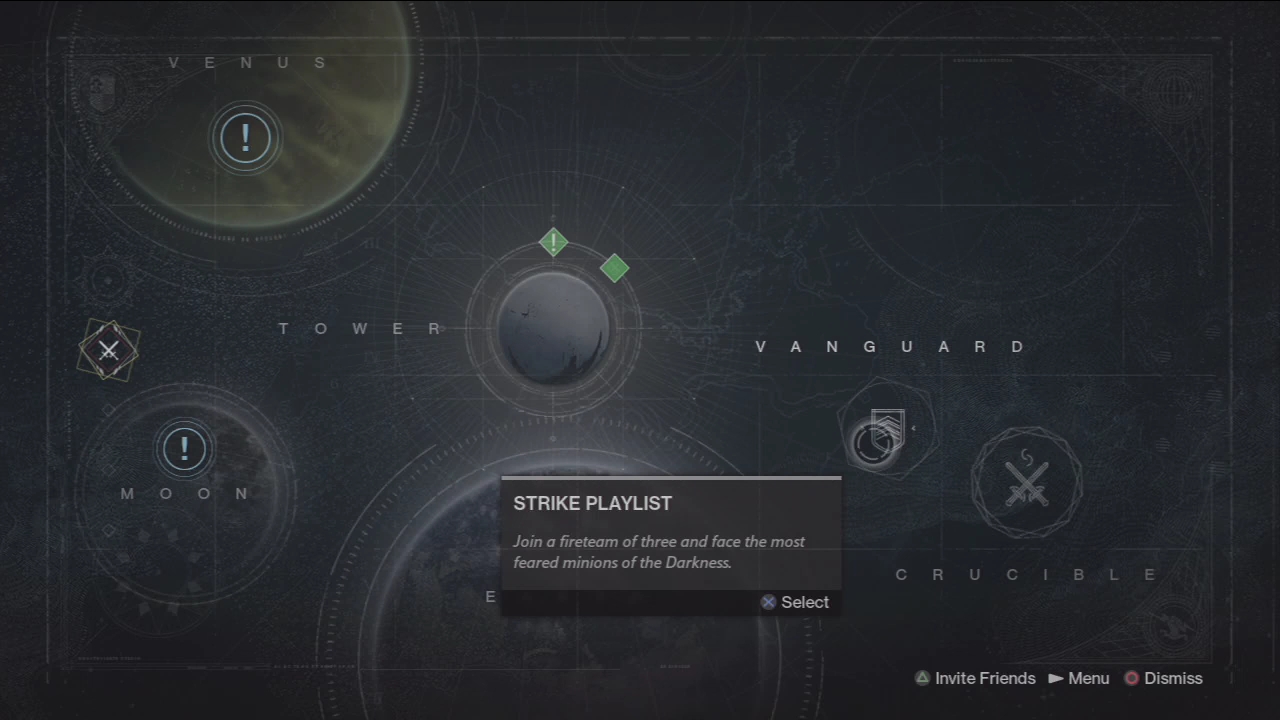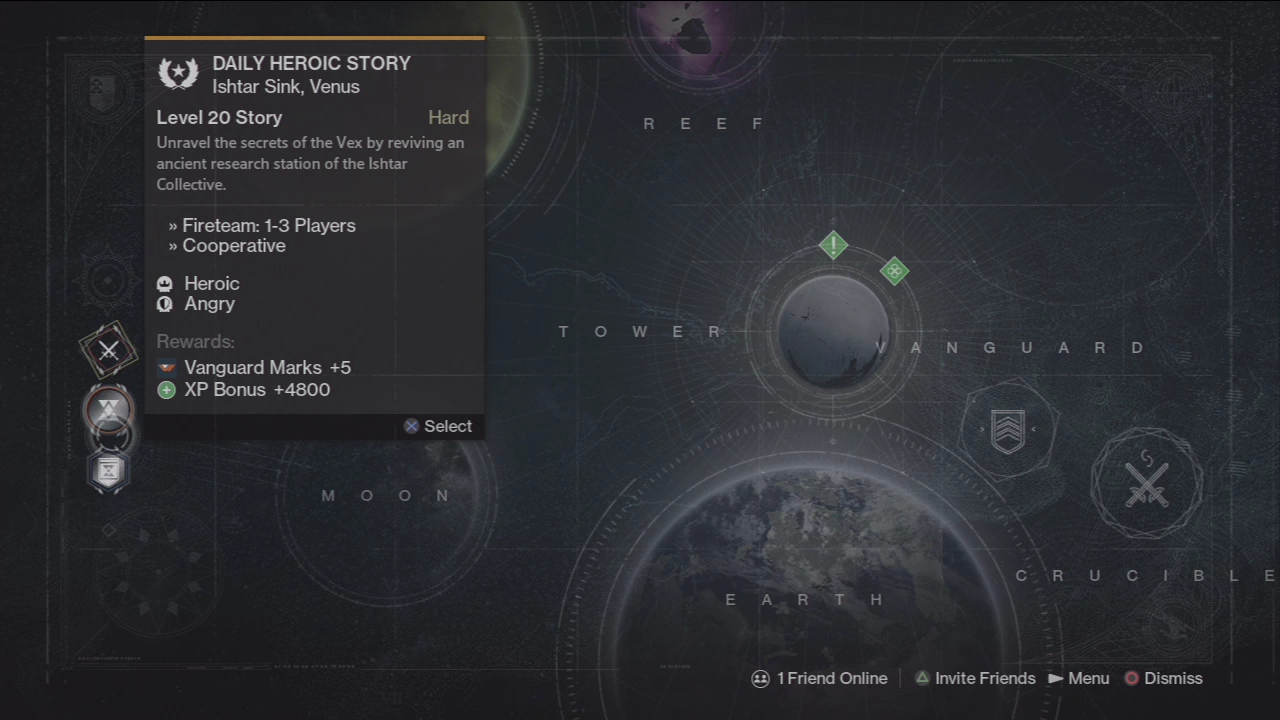 The game doesn't have a Pause feature. Opening your menu in the middle of the battle just leaves your character prone to danger. Make sure to you do this only on a safe location.
From your menu, you can change your character's sub-class, weapons, and equipment anytime. Take note however, that changing your sub-class will reset your Supercharge gauge while changing special or heavy weapons will also reduce or reset their ammo.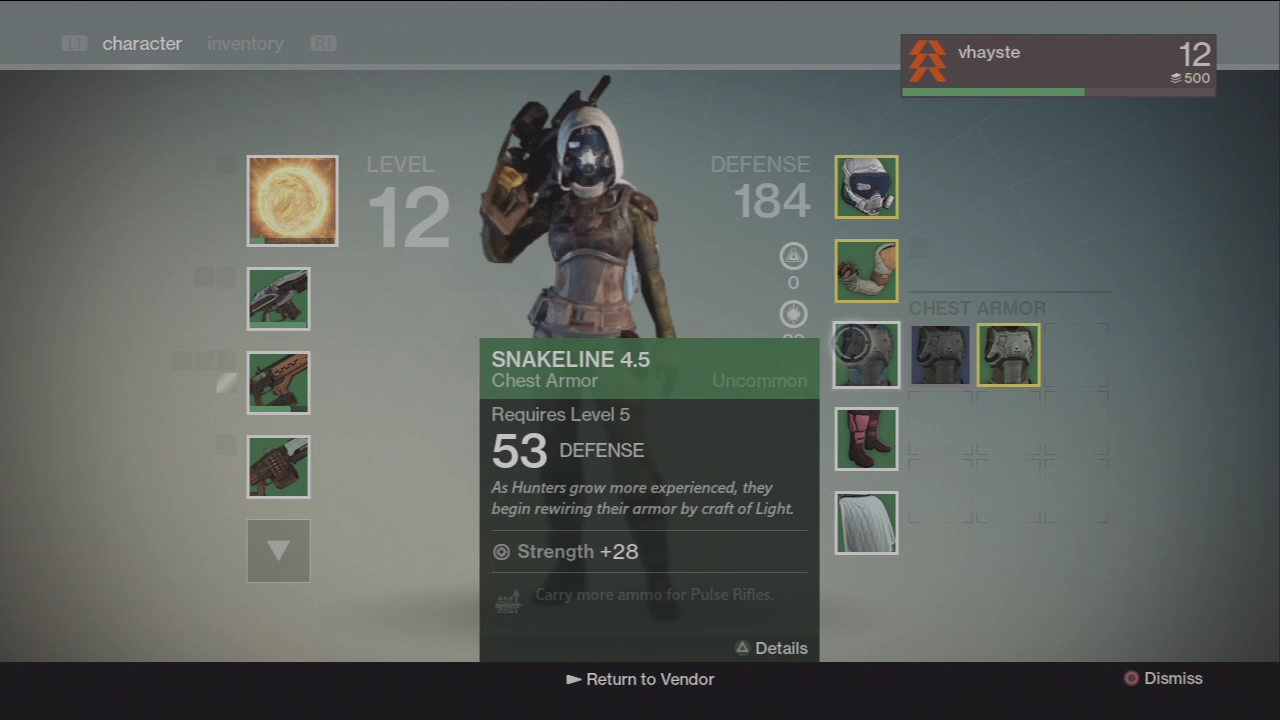 Another good feature is that you can Dismantle unwanted equipment and turn them to Glimmer (game's currency) without the need of bringing them to a shop to sell. Dismantling uncommon items above will also give you materials in addition to glimmer that you can use to upgrade rarer equipment.