Visiting the Tower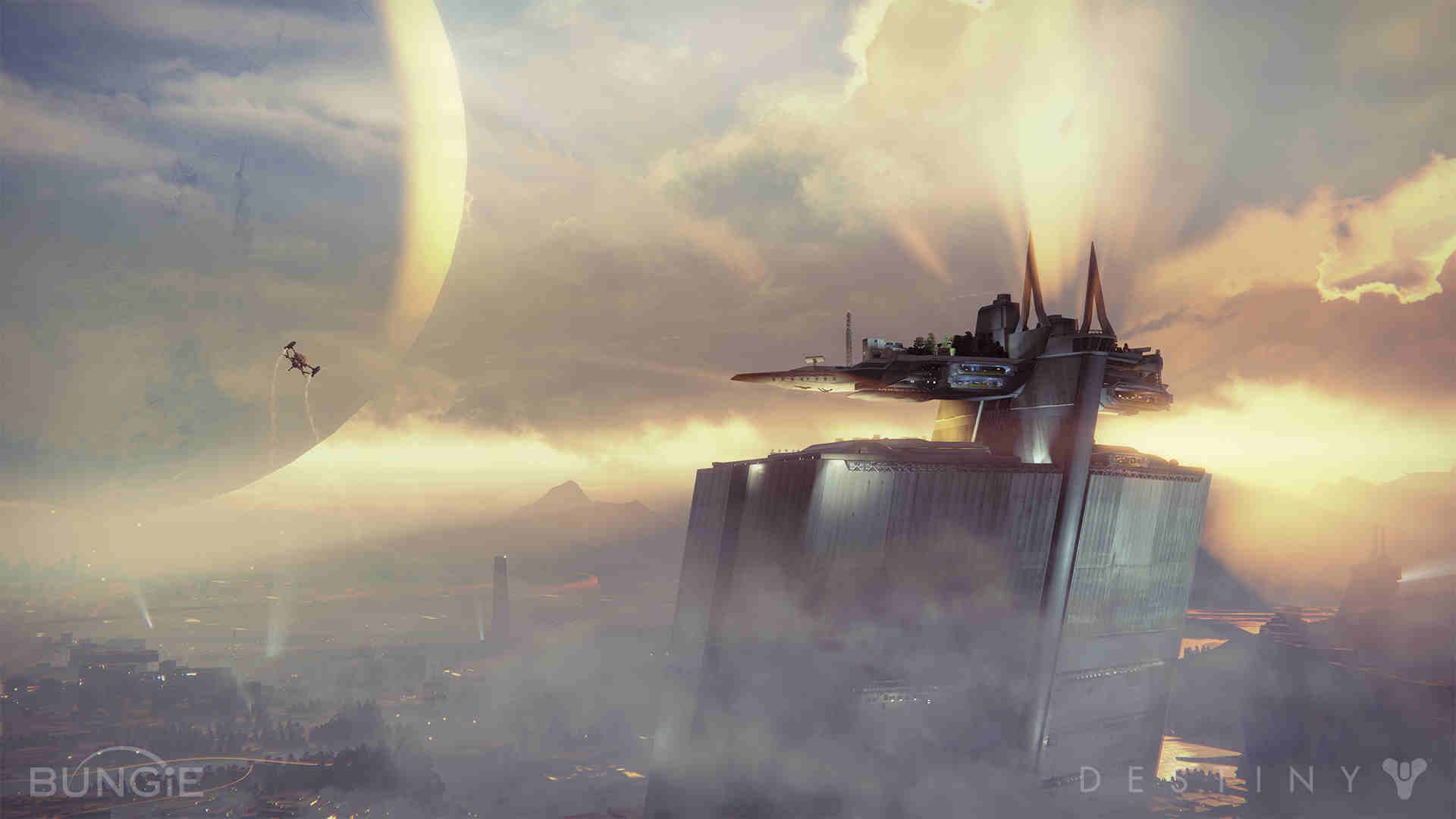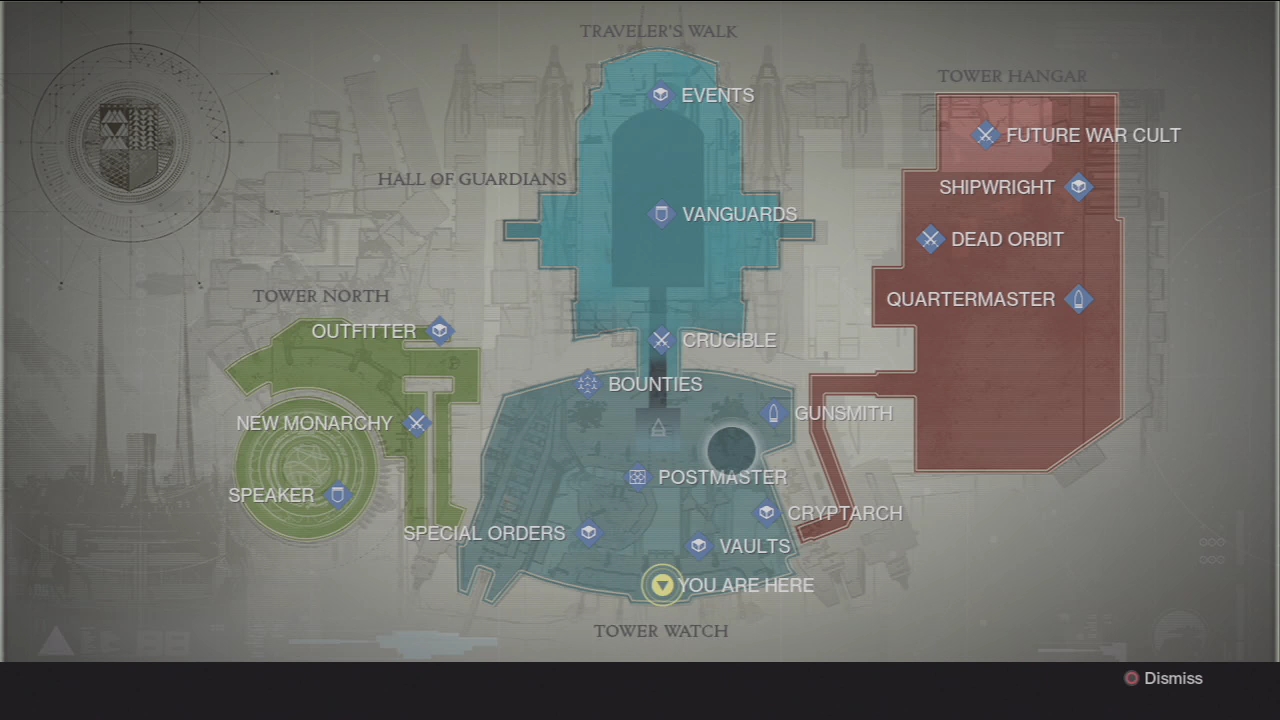 The Tower is the Guardians' main hub. This is the only place where you can socialize with other Guardians, get new Bounty missions, buy or sell equipment, and many more.
Upon arriving to the Tower, your first objective is to find your class's mentor. You can open your map to view the Tower's important locations. Upon reaching your class mentor, get the complimentary armor from him/her, then exit the screen. Equip the armor then head back to the plaza.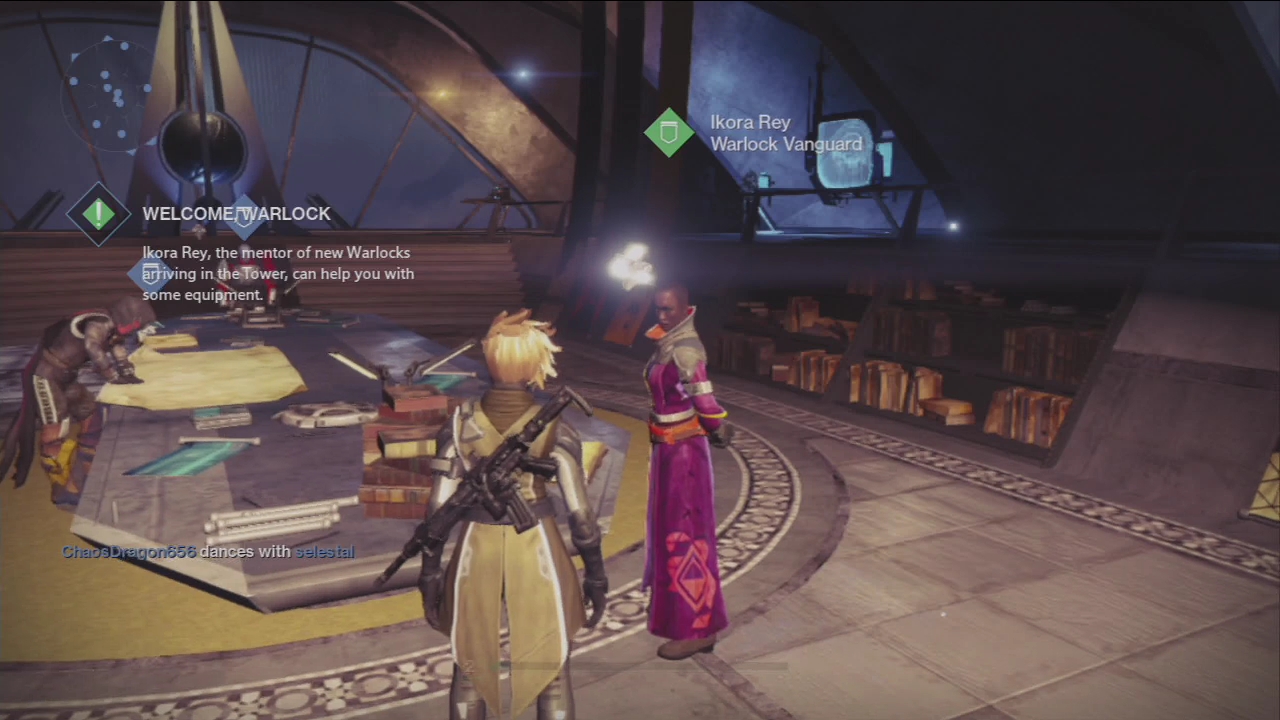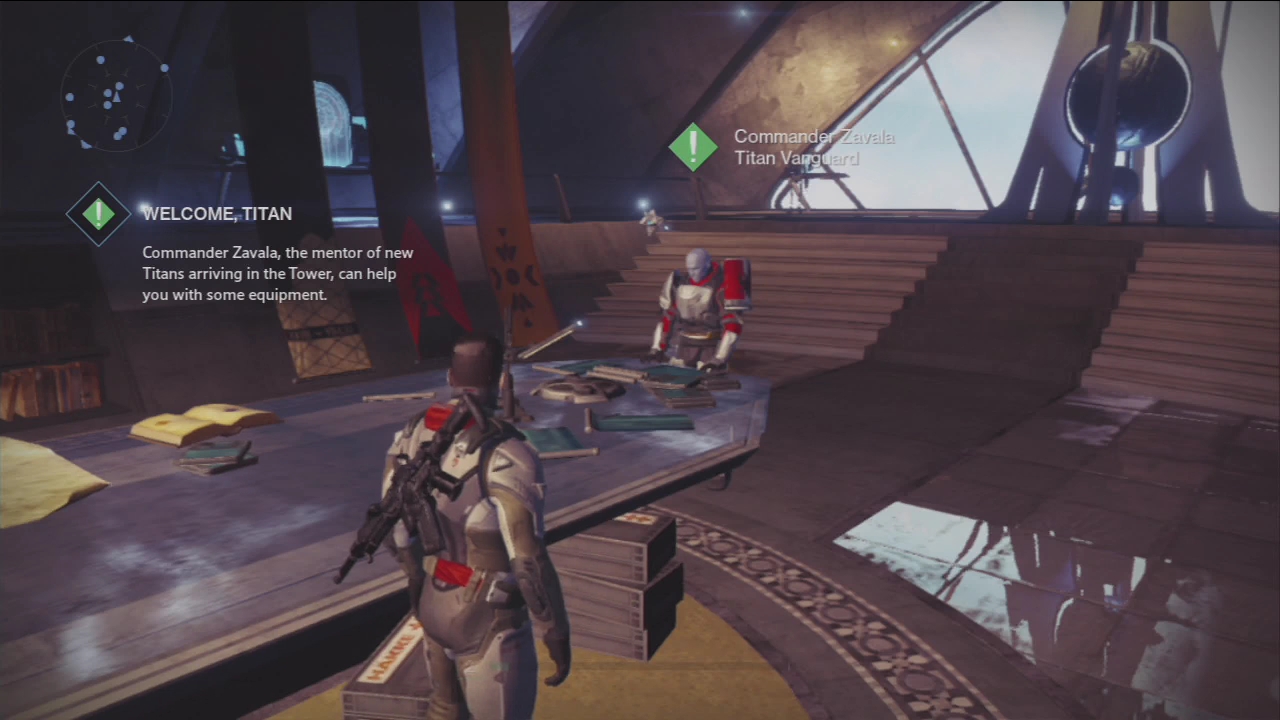 Dead Ghost
Inside the Vanguard's room, you'll find a Dead Ghost on top of a workbench near the stairs.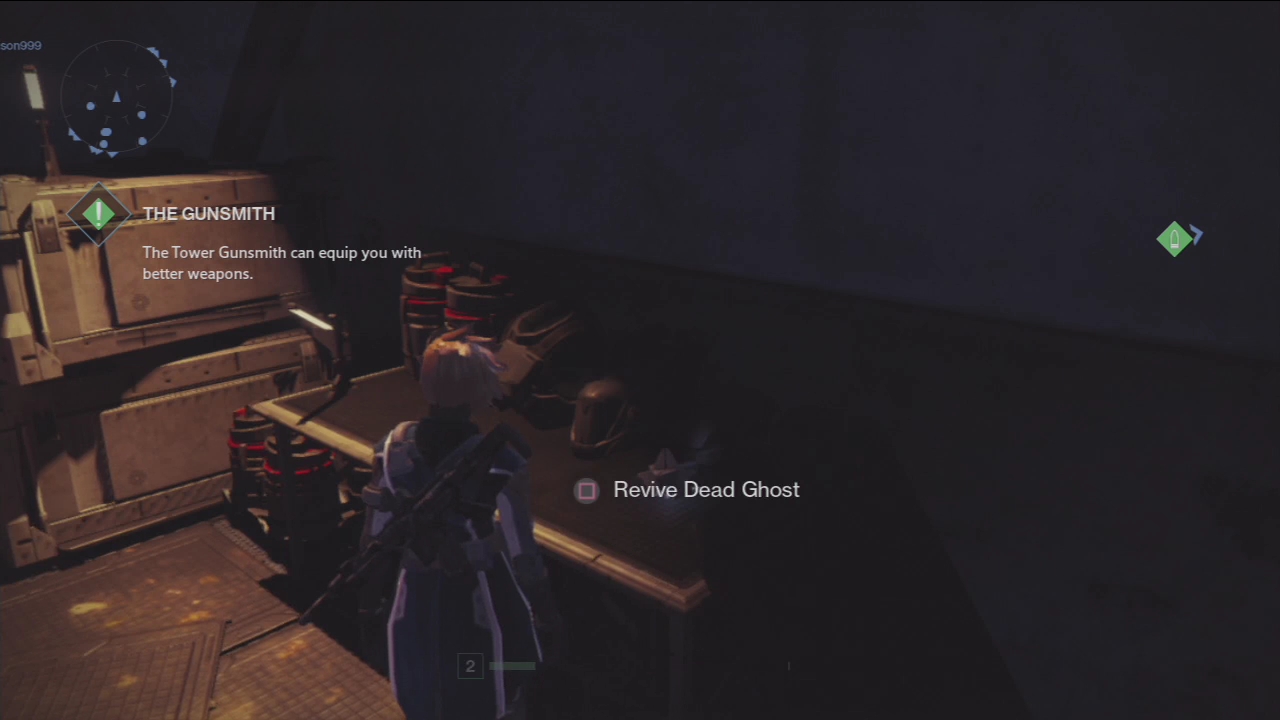 Next, head to the Gunsmith to get a better weapon. Just follow the marker and get your complimentary weapon from him. After getting the weapon of your choice, open your character menu and equip your new weapon.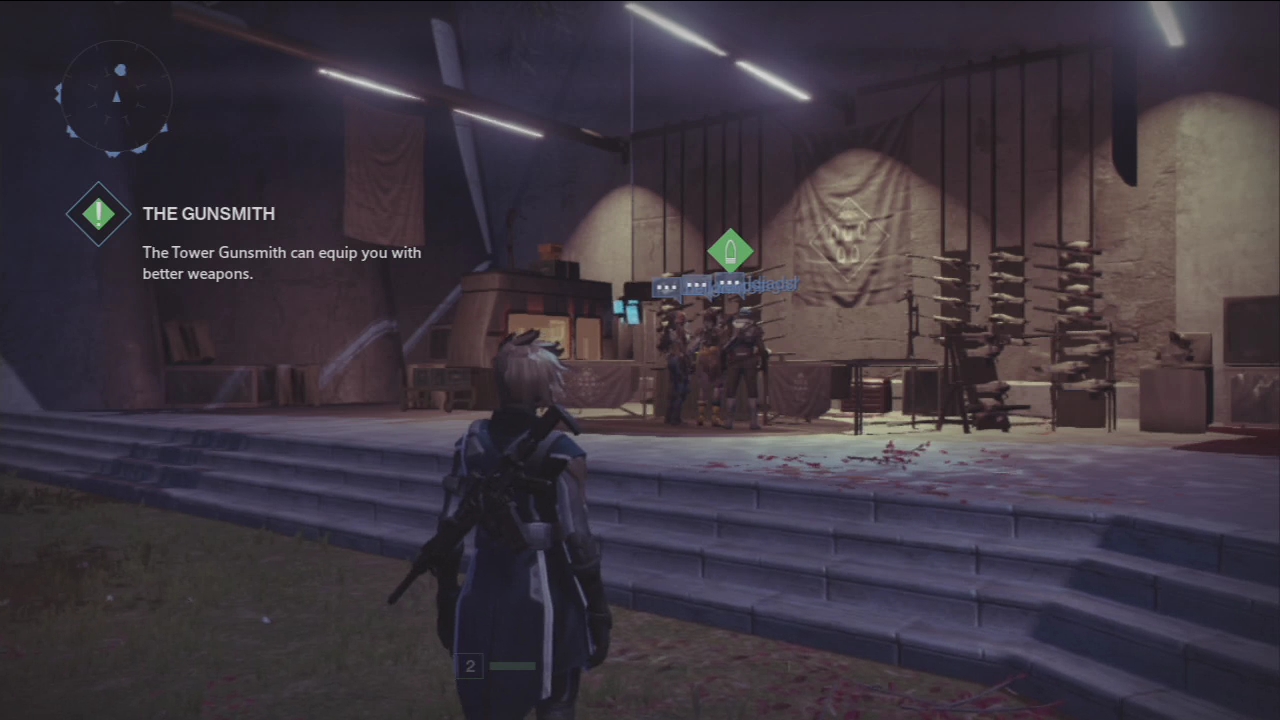 Now make your way to the shipwright to check your ship. Follow the marker as it leads you to the hangar and talk to Amanda Holliday. You'll receive the Arcadia Class Jumpship, your default jumpship. After receiving your jumpship, your tasks for this location is complete for now. You can explore the place a bit if you want. Once ready, call your Ghost then go back to orbit to select your next mission.