Rocket Launcher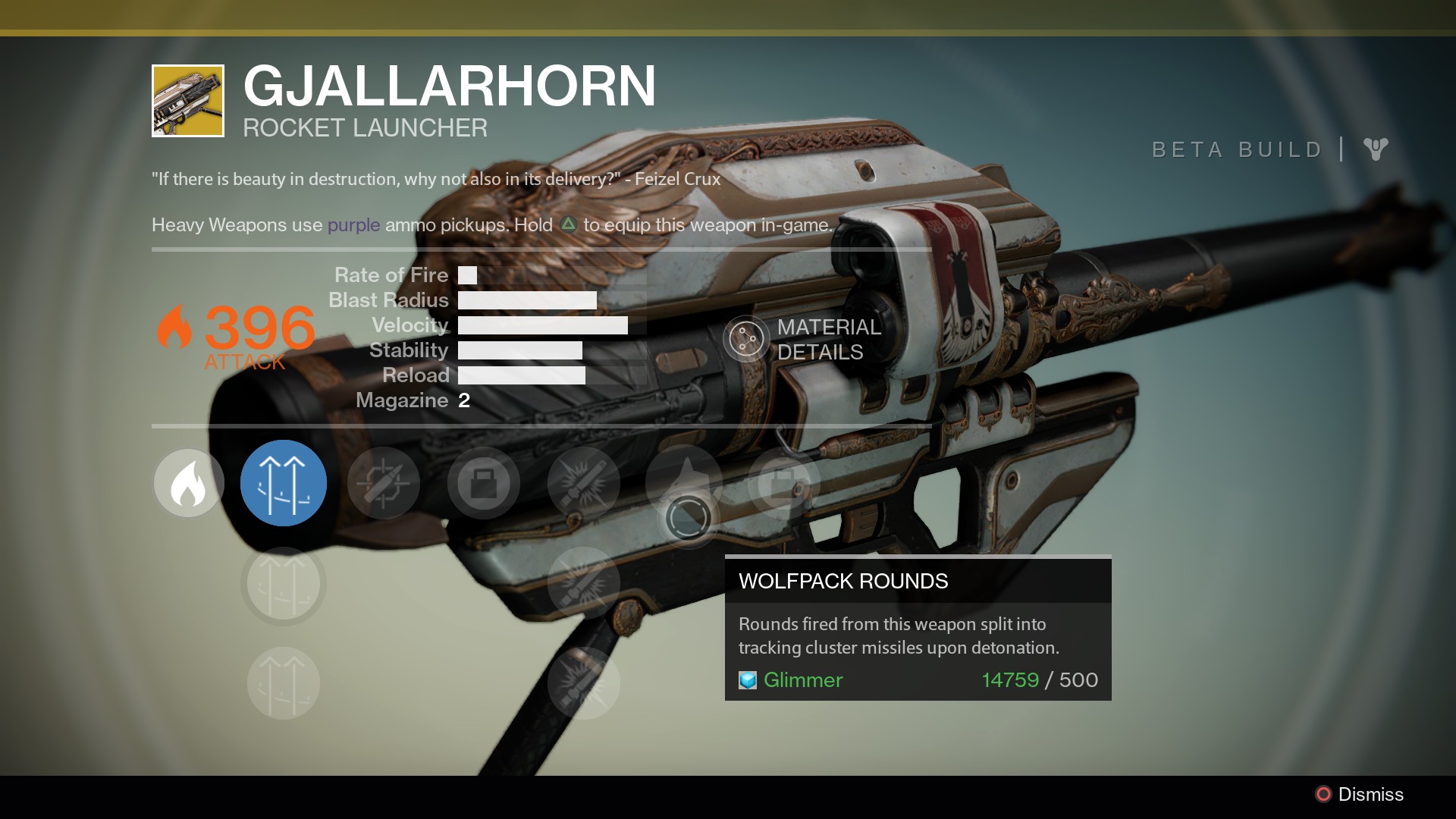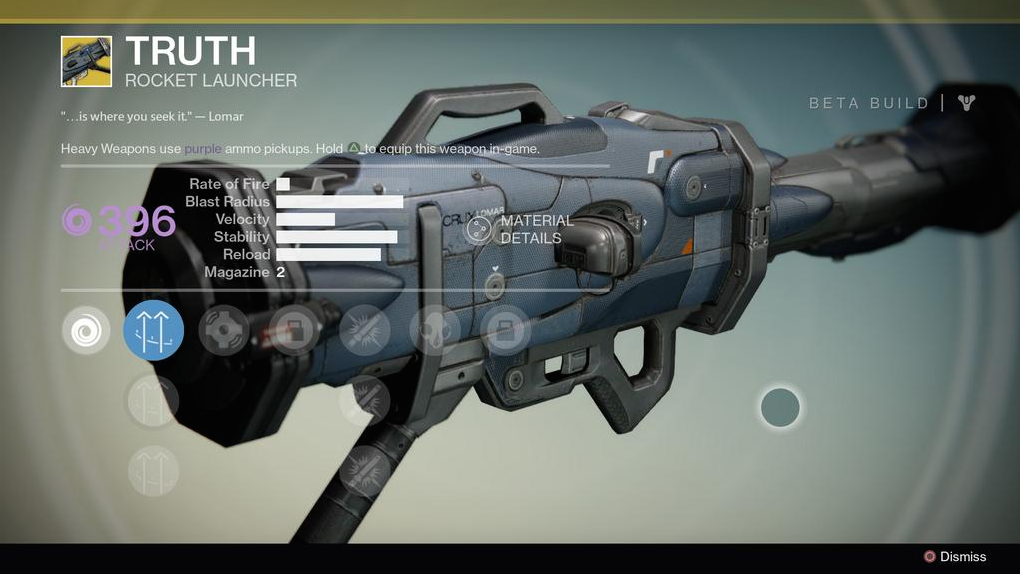 Rocket Launchers are one of the two only heavy weapons in the game. It's one of the most powerful weapon in terms of damage per shot. The most notable attribute of this weapon is the Blast Radius. This is the actual range of splash damage dealt to the main target and anything near it. Once fired, launched rockets travel in a straight line until it reaches something solid that will stop it on its tracks. High velocity rockets tend to travel faster and reach their targets almost immediately. Be warned not to fire this weapon in enclosed spaces. You'll end up getting caught in your rocket's blast radius.
PvE:
Rocket launchers are great in crowd control, especially if the targets are clustered close together. They are also great in dealing tremendous damage to hardened targets like Majors, Ultras, and Bosses.
PvP:
Players start with no heavy weapon ammo in multiplayer games. Heavy ammo only becomes available on predetermined times in a match. This is to limit people from abusing its destructive power. Rocker launchers are very powerful against enemy players since no one can survive a direct hit from it, even with full shields. Adept players using rocket launchers will take advantage of its blast radius/ splash damage by aiming not directly at the target but at the floor, wall, or anything solid beside the target.