Hand Cannon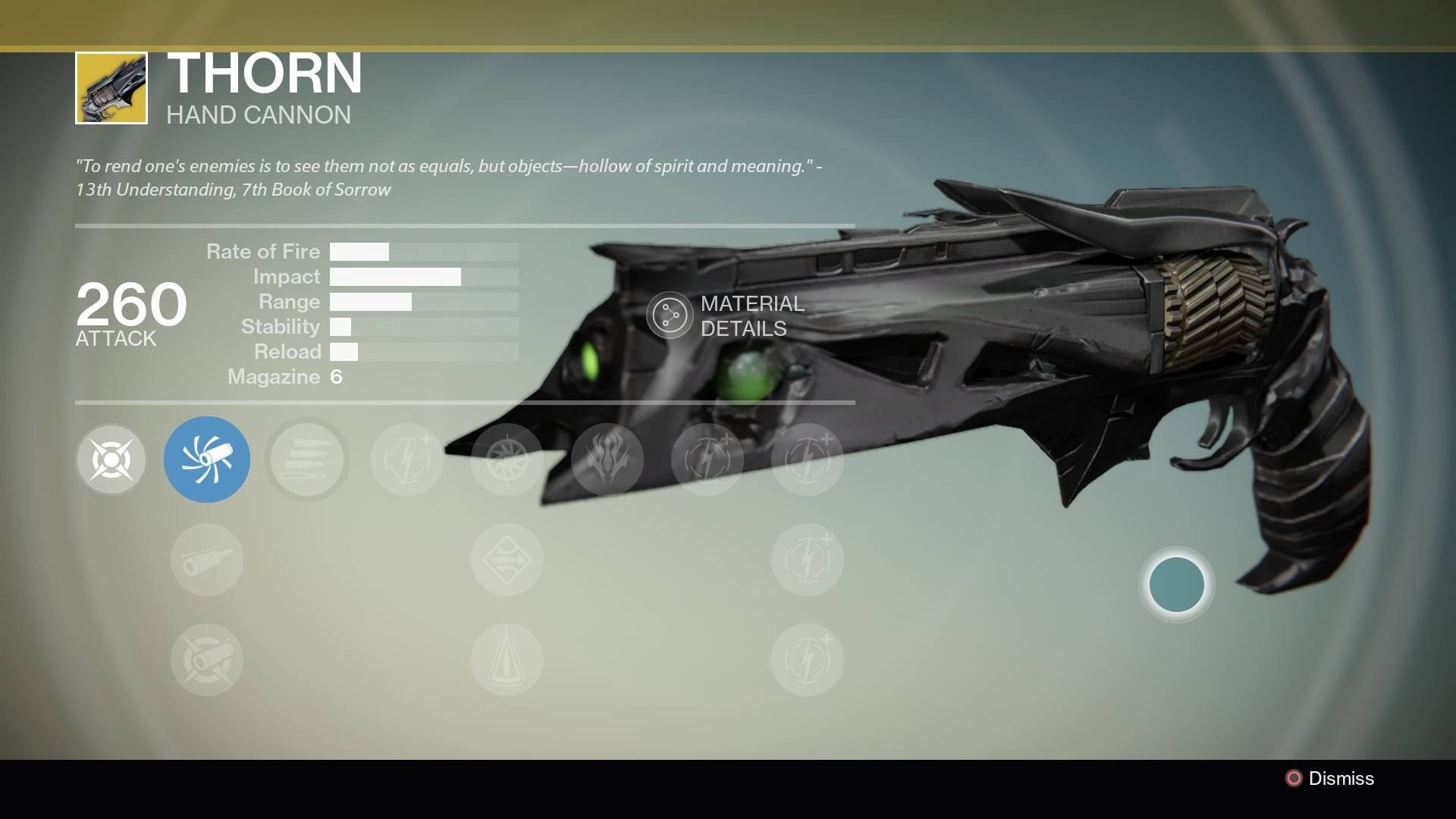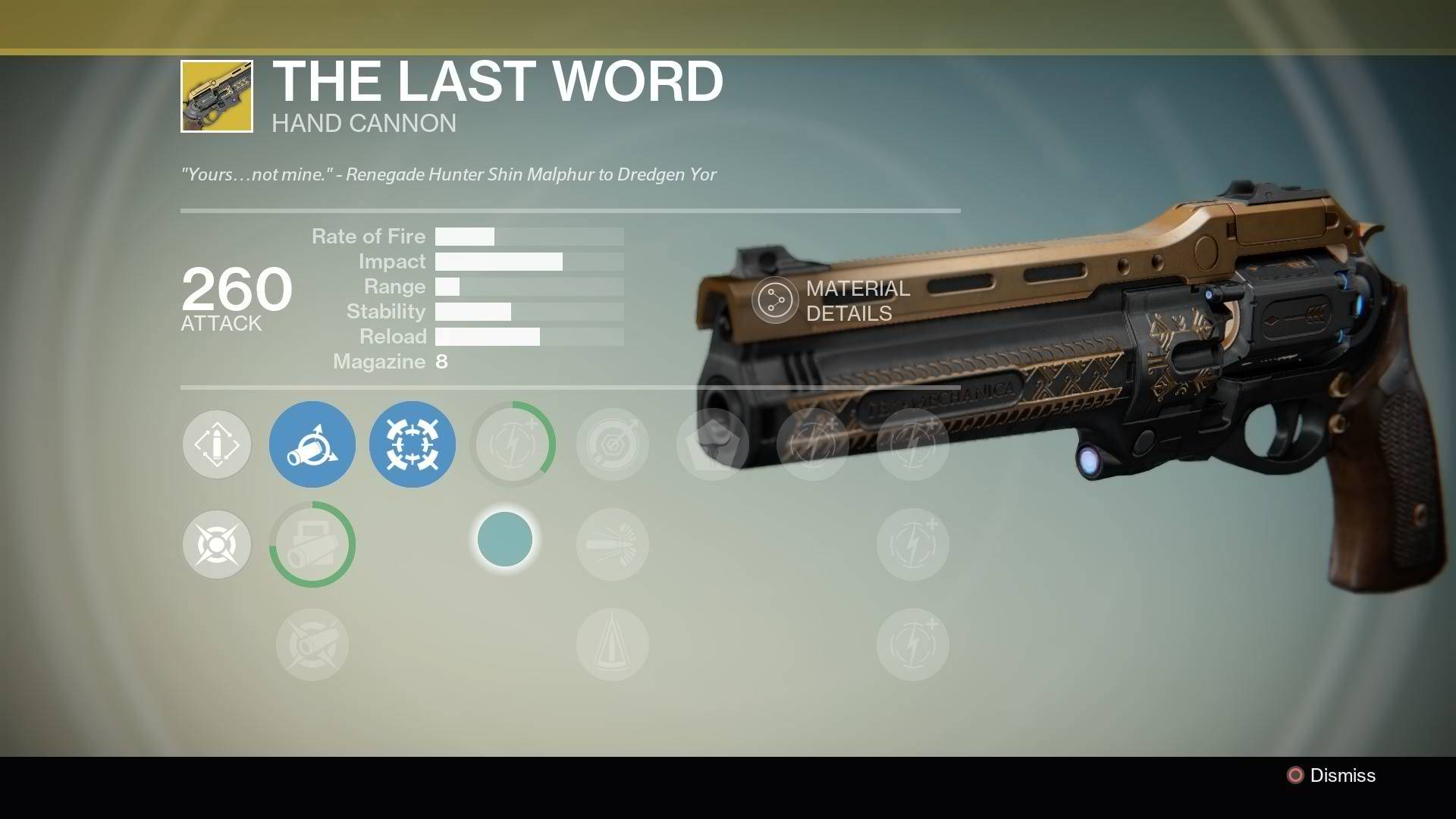 Hand Cannons have slow rate of fire but pretty accurate and definitely packs a punch per shot. These powerful revolvers usually have small clip size but there are variants that can carry up to 11 rounds per magazine. Their high impact attribute can even stagger larger targets. Though there is considerable recoil per shot, a good user will be able to compensate quickly and adjust the aim for the next shot. Hand Cannons are quite deadly since they are capable of landing precision shots even from a considerable distance.
PvE:
Hand cannons are very effective in landing precision shots to targets, especially if they're upgraded with perks that boosts their accuracy and range. Because of this, these weapons are recommended for players trying to complete bounties that require precision kill. This is also a very effective weapon against heavily armored targets like the Cabal.
PvP:
Hand Cannons are not the preferred weapons in PvP because of its slow rate of fire and it requires constant adjustment, especially when aiming after each shot. However, in the hands of a capable player, hand cannons can take out the shields of targets in at least two shots, and even deliver fatal damage to the target's health. Hand cannon users can also enjoy it's long effective range and the accuracy to deliver a headshot even from a distance.