Shotgun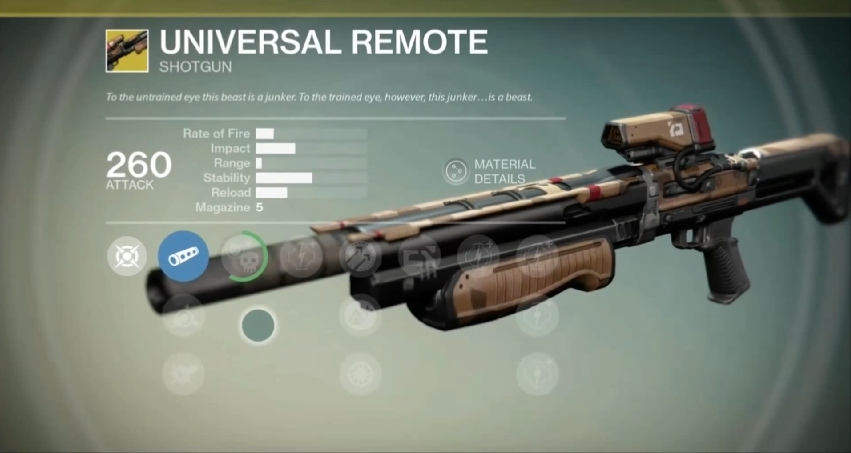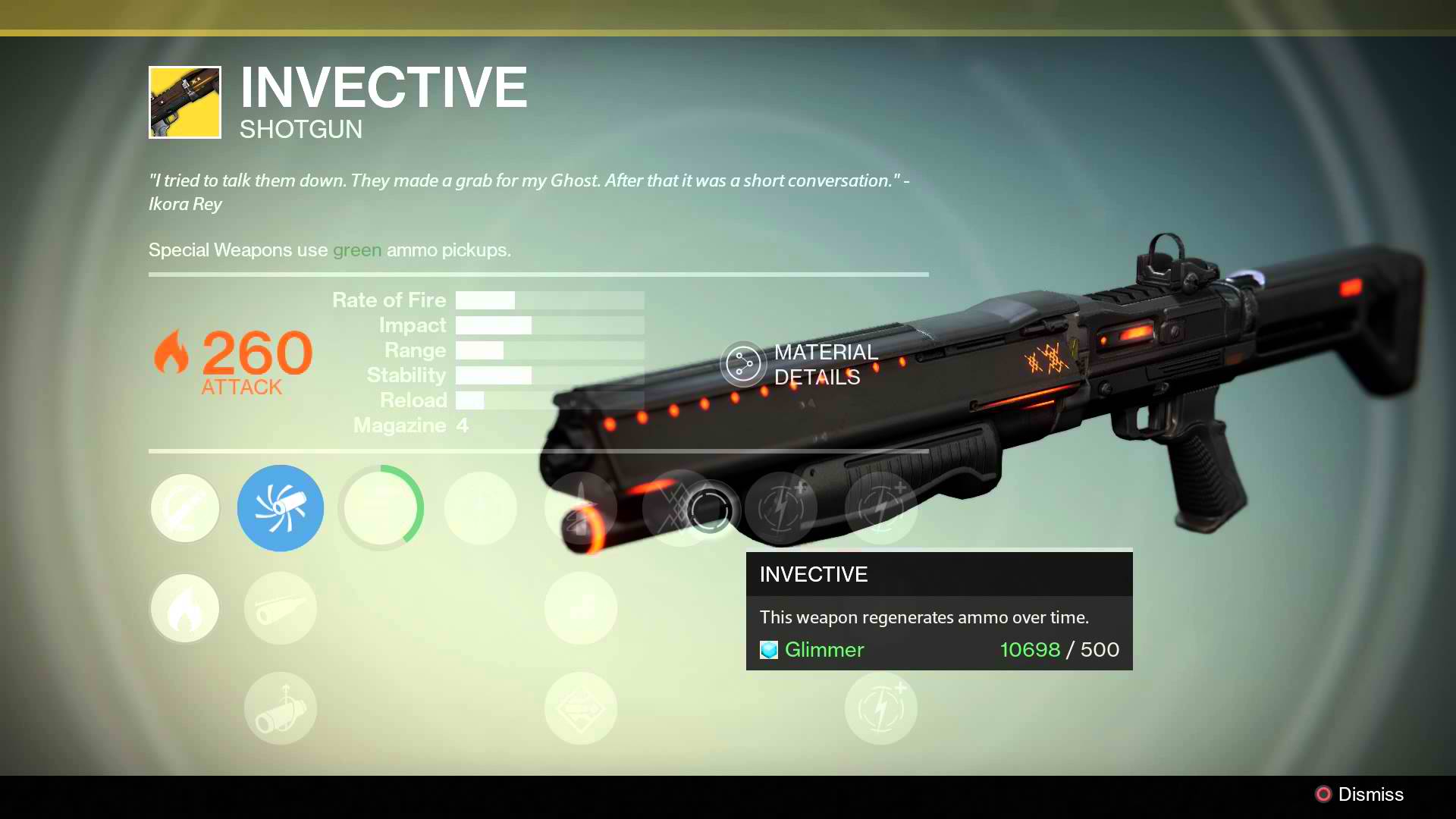 The stopping power and devastating close-range damage of shotguns is well known in almost any shooter. The shotguns in Destiny practically perform the same, nevertheless. The shotguns in destiny have low rate of fire, same as a typical pump-action shotgun. Since the weapon is practically useless the farther the user is from the enemy, characters with high armor and defense (such as Titans) can take advantage of their high defense to get up close and personal to enemies and deliver devastating damage, even to bosses.
PvE:
Using shotguns will definitely depend on the area you're in. Narrow corridors, enclosed spaces - any area where close engagements are necessary. Shotguns can be very effective against bosses as well but you have to make sure that you can endure any damage long enough for you to shoot and fall back. You can use this tactic as well against Ultras and Majors (yellow HP enemies).
PvP
The shotgun is effective against human players in PvP as it is with AI enemies. The main factor when you'll use it depends on the map and probably your class and overall playstyle. Shotguns are known to one-shot players at close range.