Patrol
After finishing one or two Story Missions in a planet, you'll be able to select Patrol Missions. This is the game's exploration mode where you can freely go wherever or do whatever you want, without the restrictions of having mission objectives. Collectibles such as Dead Ghosts and Gold Chests can also be collected during Patrol missions though some of them are locked in areas only accessible during Story or Strike missions.
While on Patrol, players can also activate Beacons and receive optional Patrol Missions (side quests). Requests range from basic tasks such as killing a certain number of enemies, collecting a fixed amount of items dropped by specific enemies, scouting an area, and so on.
It is recommended to do Patrol Missions when you accept Bounties with coinciding tasks. For example, you have accepted a Bounty that requires you to collect 200 items from Fallen enemies, alongside with another Bounty that requires you to kill 100 enemies with precision shots, (headshots) and another one that requires you to earn 9000 experience without dying. When you do a Patrol Mission that requires you to kill a certain number of enemies in the area, each kill you get counts towards the other bounties at the same time.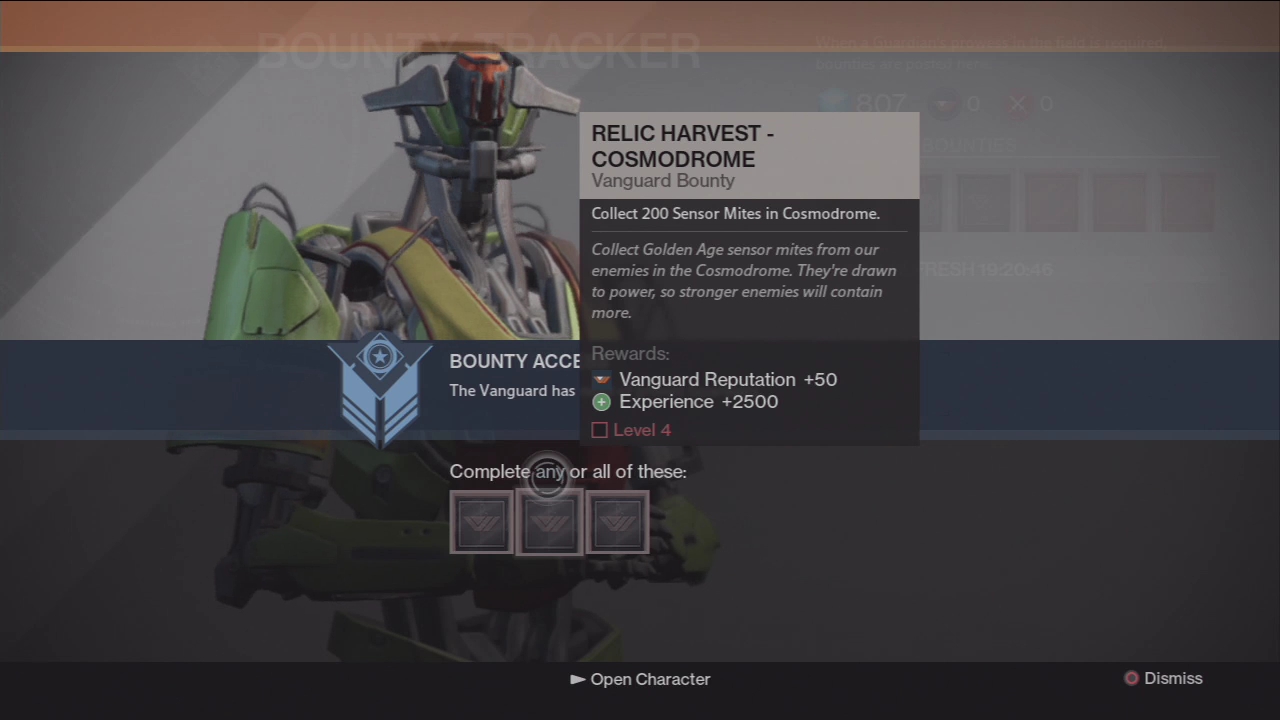 Using the example above, killing enemies using headshots will satisfy the requirement for all bounties, provided that you don't get careless and die. It's like hitting four birds with one stone.