A Voice in the Wilderness
Weapon Reward:
Super Good Advice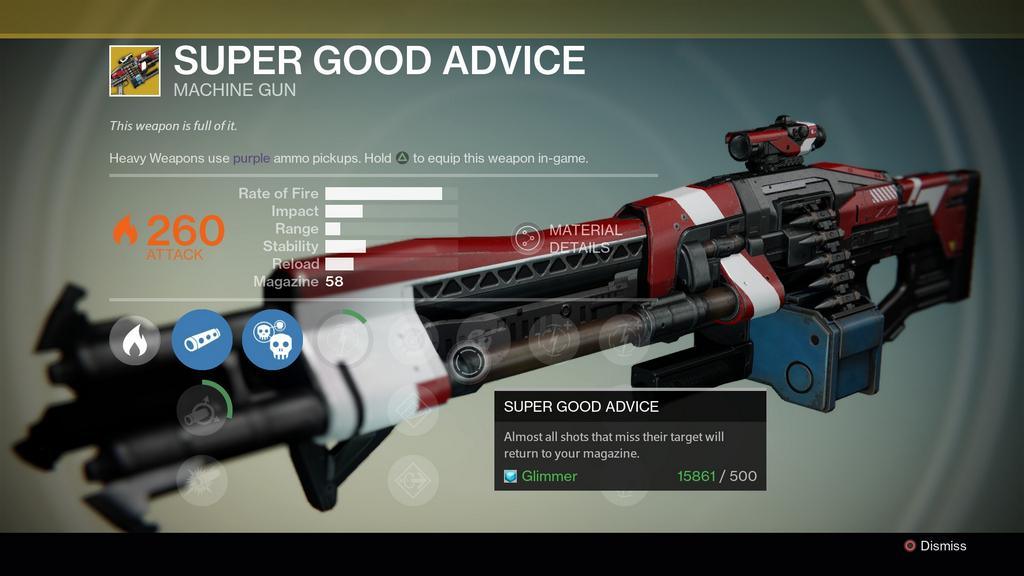 Steps
Open loot chests in Mars until you find A Mournful Gun


Find Xûr who appears in the Tower every weekend only and exchange one Strange Coin for an ammunition module. You'll obtain A Recalcitrant Gun.


Bring the gun to the Gunsmith to obtain A Pleased Machine Gun frame .


Kill 500 enemies using any machine gun to obtain An Enthusiastic Gun.
* Kills = +1 point
* Headshots and sprees = +3 points.
* Rocket launcher kills = - 5 points.


Bring the frame to the Gunsmith to obtain Super Good Advice.


Source: Destinypedia