Story Mode
The game has 21 replayable Story Missions spanning from the ruins of Earth to the vast barren landscape of Mars. After starting the mission, you're not obliged to finish it completely. You can return to orbit and the last checkpoint of your mission progress will be saved. The level requirements for each mission is fixed though mission level modifiers become available as the players level up. These serve as additional options before starting the mission.
Increasing the mission level will allow you to take on higher level enemies to provide a challenge. Not only does the level increase but the enemy's type or higher ranked version will be encountered as well. (For example, a normal acolyte becomes a Chosen Acolyte with the modifier on). The experience gained for higher level enemies is increased a bit but the drop rate remains the same. (You can still get Rare or Legendary drops even when killing low level enemies)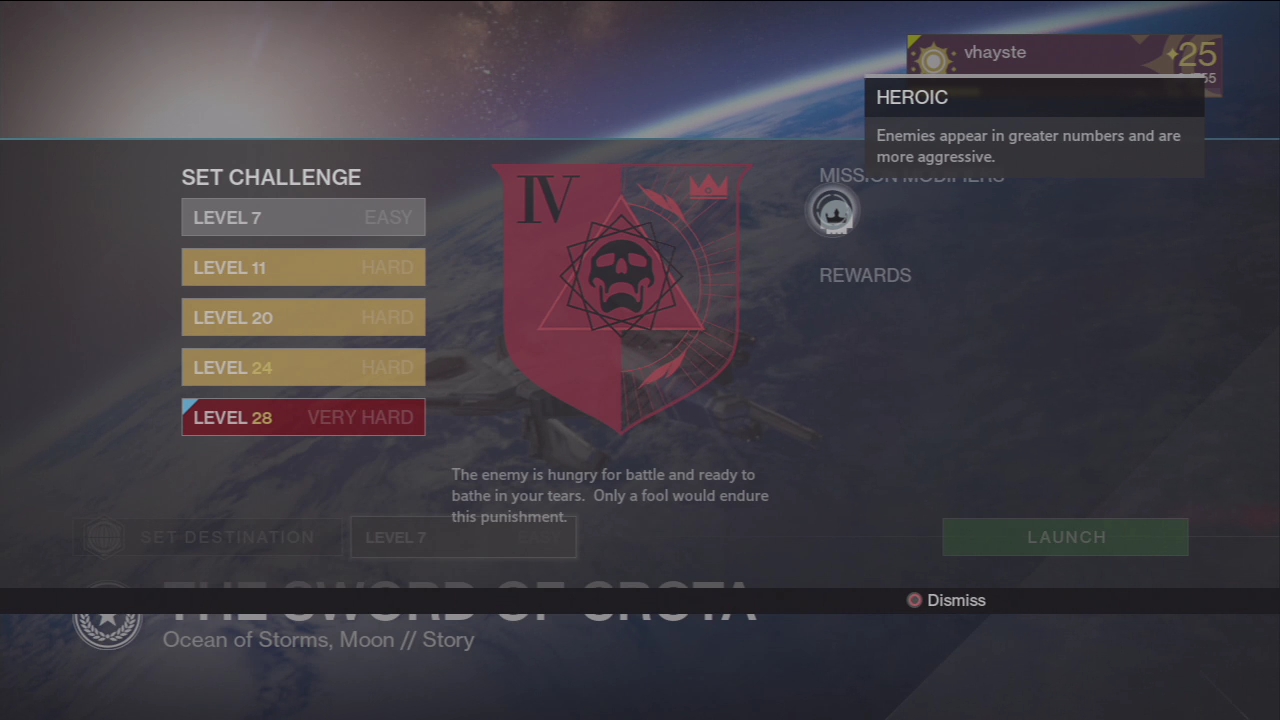 There are also weekly Heroic story missions that will award you with Cryptarch Engram, Vanguard Marks, and experience. These are story missions with increased difficulty and it is recommended to play this with some teammates.