Leveling Up Tips
Destiny's level cap is 20 and each level has a significant difference especially when it comes to mission difficulties. Hitting the level cap is not tedious or time-consuming. The offers several options how players can earn experience points effectively, without needing to do mindless grinding.
Bounties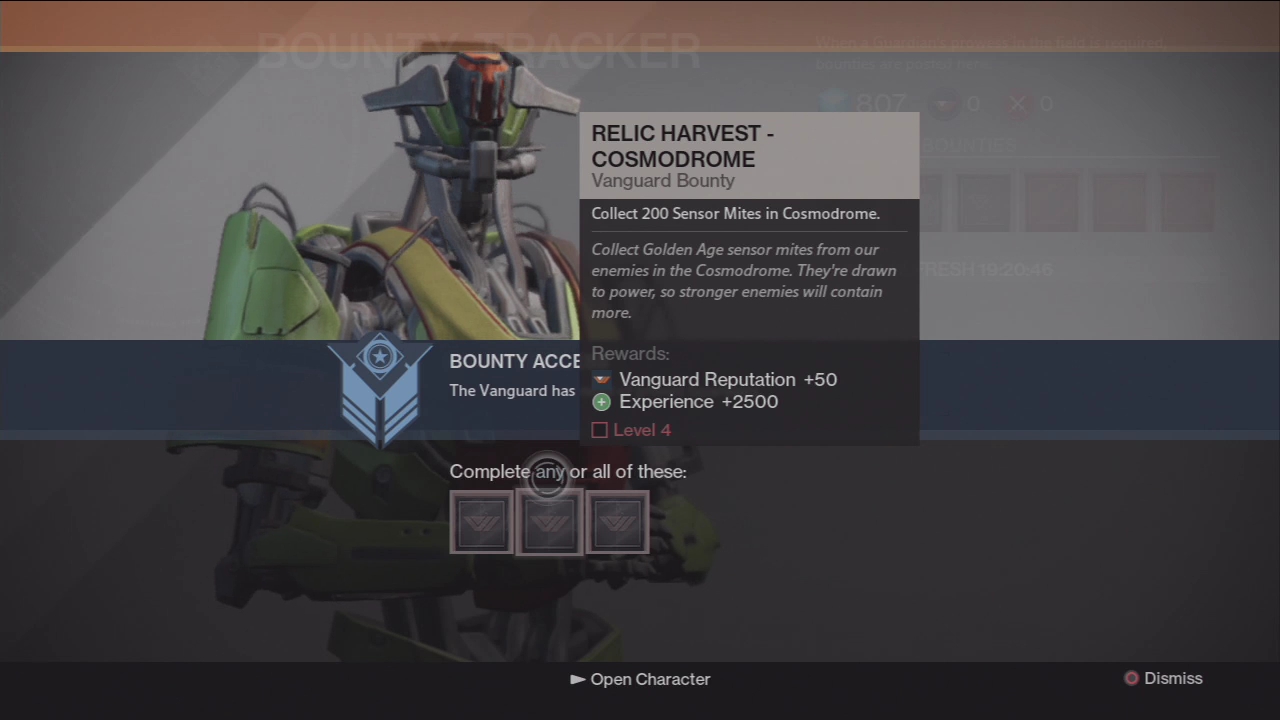 Once you've reached Level 4, you can accept Vanguard and Crucible bounty missions. These are the game's equivalent of sidequests but they're not treated as separate, standalone tasks. Vanguard Bounties focuses on single player/ cooperative missions while Crucible bounties focuses on competitive multiplayer. After completing the bounties, you have to return to the Tower and talk to the Bounty Tracker to get your experience and reputation reward.
TIP: Before turning in your bounties, equip any weapon and gear that can be leveled up - even if you're planning to scrap them later on. Swap them to your maxed main weapons and gear, turn over the bounties to unlock their perks, activate those perks using glimmer, then scrap them. You'll get more materials doing this way than dismantling them outright.
There are Vanguard bounties that have coinciding tasks, which allows you to have progress on each of them at the same time. For example,
Relic Harvest
missions requires you to collect 200 items dropped by enemies (depending on the location). Since you have to kill enemies to get these items, you can accept other bounties like It's All in the Head (Kill 100 enemies with precision damage), Predator and Prey (Kill 20 enemies without taking damage from them), and Body Dropper (Kill 100 enemies without dying). Since taking out enemies using precision hits (critical hits to the target's weak point) usually kills them instantly, you'll be able to meet the requirements of these bounties all at the same time. Four birds with one stone! (Provided that you're able to accept all of them and they're available at the same time.)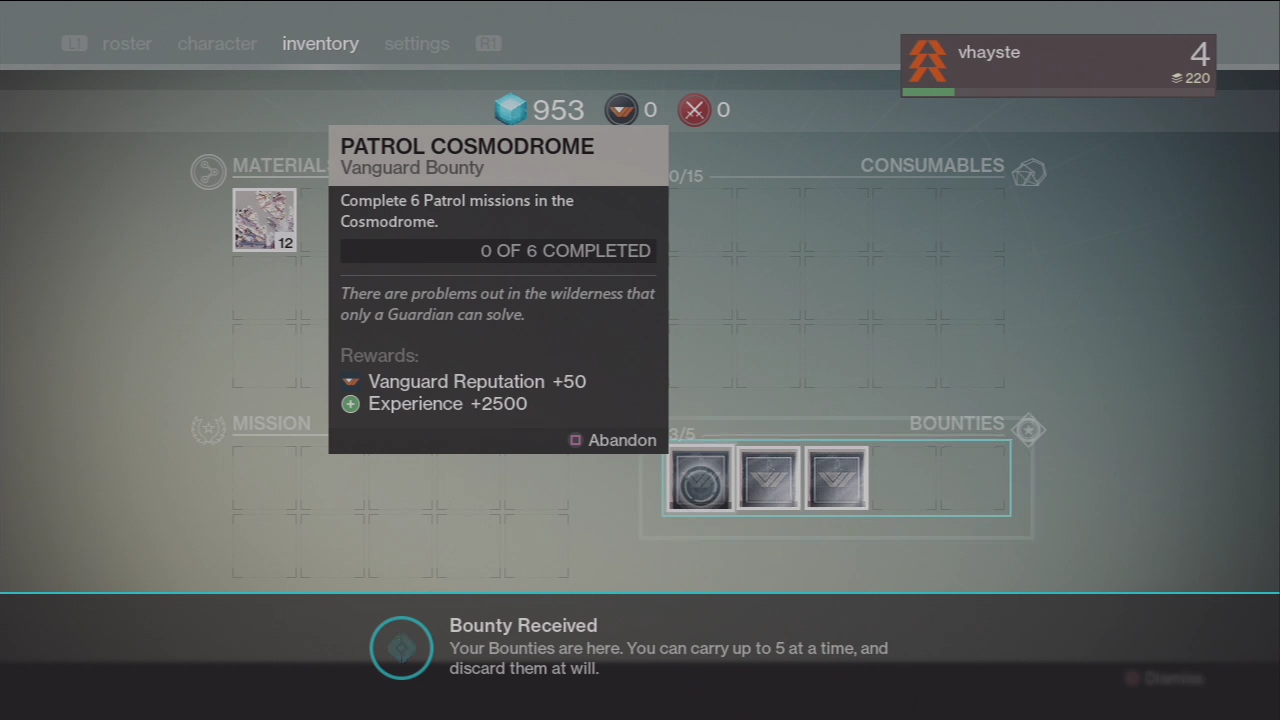 For Crucible bounties, it is recommended to go through the basic "participation" bounties, even if you don't want to play competitively at all. These bounties will just require you to complete a certain number of matches per multiplayer type, regardless if your team wins or not. There's also a chance for you to get great equipment and items even if you didn't perform well during the post-match evaluation.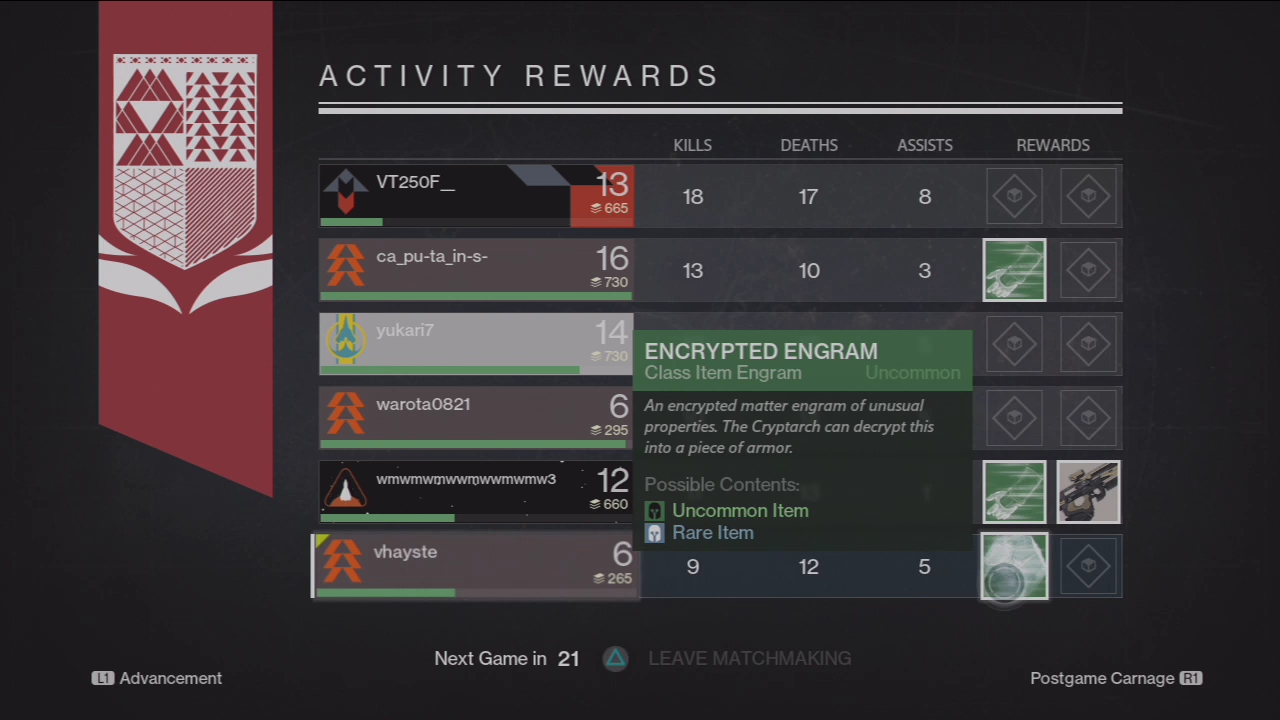 Here are the Crucible bounties that any casual player can complete:
All for One - Complete 5 Skirmish Matches.
Death or Glory - Complete 5 Clash Matches.
Dominion - Complete 5 Control Matches.
Reclamation - Complete 5 Salvage Matches.
Stay Golden - Complete 5 Rumble Matches.
Patrol Missions
This is the game's free exploration mode where you can go and do whatever you want without being restricted by objectives. When on Patrol, you can accept Patrol Missions by interacting with the green beacons, scattered in the field. It is recommended to have some Bounties that will go well with the Patrol Missions. (e.g. "Complete 6 Patrol Missions on the Moon"). This method is perfect for lone wolves or players that simply prefer doing PvE rather than PvP.
Test your mettle in the Crucible
Playing in the Crucible can be intimidating, especially for non-competitive players. However, it is one of the quickest way to level up, without grinding. Spending a few rounds in the Crucible is enough to boost your level. I recommend accepting Crucible bounties at the same time, even the simplest ones in order to make the most out of your matches. Aside from getting good amount of experience per match, you also have the chance to score great loot after each match, regardless of your performance.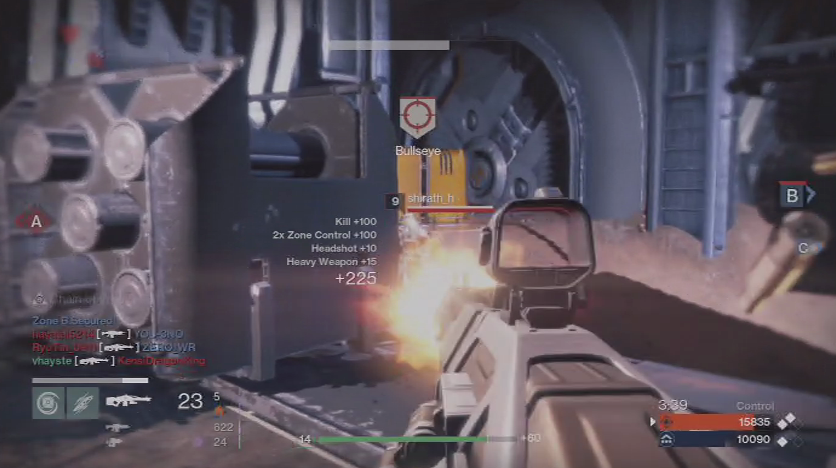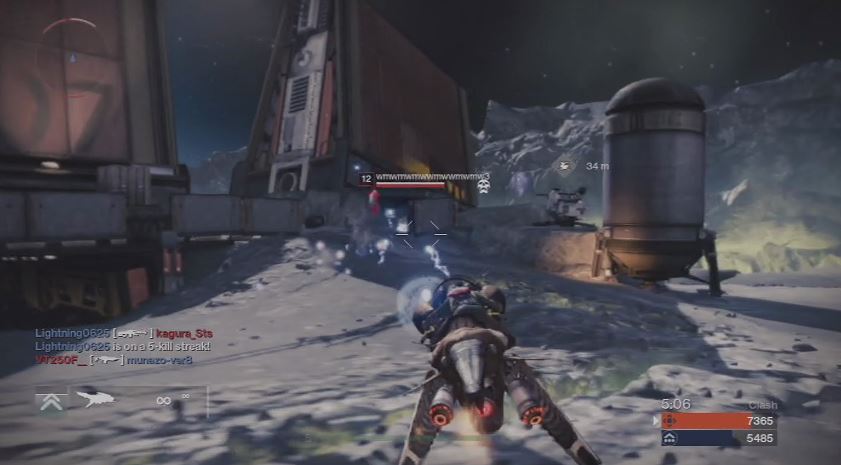 Strike Missions
Strike missions can be lengthy and challenging, depending on the difficulty level. If you have some high-level friends, it will be beneficial to tag along with them, as long as the level difference isn't that high; otherwise, you won't be able to deal any damage at all. If they're okay with doing most of the work, you can just go along with their high-level strike mission, let them do the killing, and focus on surviving. You'll get the same amount of experience points with them. You can access higher level Strike Missions through the Weekly Strikes and Strike Playlists.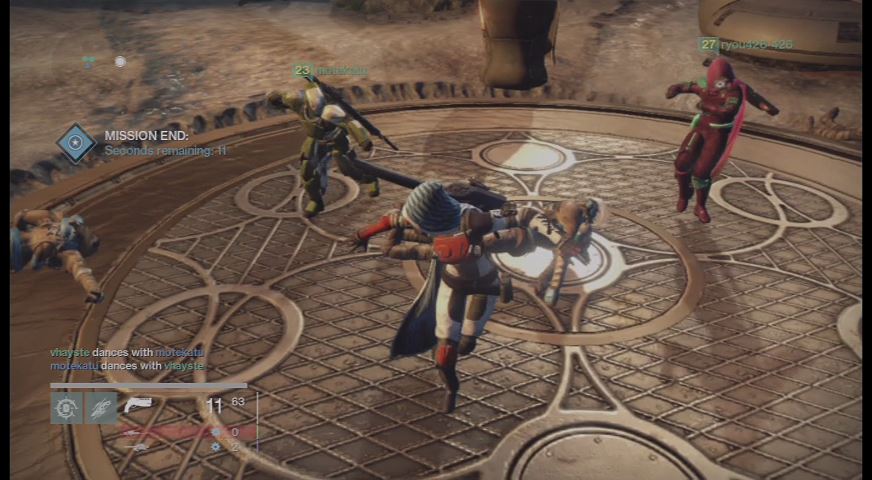 Increasing the Difficulty
You can replay previously completed missions and increase their difficulty. Increased difficulty puts stronger, aggressive enemies, including Majors and Ultras. (enemies with yellow health bars) These enemies yield more experience, and glimmer when killed. You can do this solo, or with a Fireteam.